Tray sealing
High quality knives for the food industry
WDA Machine Knives has extensive experience and knowledge of manufacturing machine knives used in tray sealing equipment, whether these are single unit trays or 'multi-trays', we can produce to exact customer specifications. We utilise high precision forming techniques in the manufacture of tray seal blades and WDA tray sealer knives provide an extremely durable, long lasting product & cost effective alternative to parts from the OEM. WDA pride themselves on working closely with customers to supply the exact specification required to match the packaging needs of individual product ranges.
Applications/industries for tray sealing knives include:
Pet foods
Ready meals
Packaging of Meat, Poultry and Fish
Customised servings/portion sizes of vegetable products
Frozen foods
Dairy yoghurt
Salad products
Replacement knives can be manufactured for a wide range of OEM equipment, including:
Proseal
Sealpac
Ulma
Ishida
Mondini
Reiser
Multivac
Opem
IIpra
Italianpack
Technovac
Packaging automation (PA)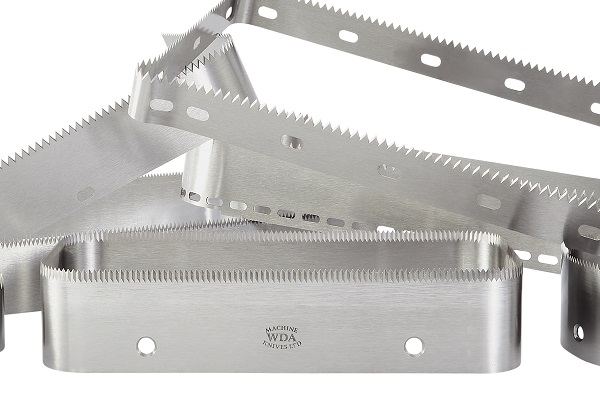 Contact us for a free consultation.
Contact us